About Us
Meet Dave Dettmann Meet Co-Author Tom Saveri
REAL ESTATE AGENTS EDGE was developed with one goal in mind: To arm commission real estate salespeople with the tools, tech, skills and dialogues they need to compete and win in today%u2019s changing real estate market.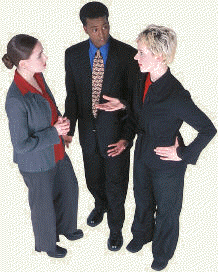 Developed by %u201CSweathogs%u201D trainer Dave Dettmann, and co-authored by former %u201CSweathogs%u201D trainer Tom Saveri, this program has been designed from the ground up to deliver a different, more exciting cutting-edge style of training than any other course or seminar we've seen.
Dave Dettmann & Tom Saveri are both nationally recognized top producers in real estate sales, and they became good friends during their time as trainers for the Floyd Wickman course %u201CSweathogs%u201D. As professional speakers, they often developed and shared new ideas for the course, many of which are still in use today.
In 2006 Dave Dettmann asked Tom Saveri to help him develop REAL ESTATE AGENTS EDGE, a comprehensive sales course with the simple core concept: %u201CBuilt by the real estate agent for the real estate agent%u201D.
%u201CThe problem is that many of today%u2019s real estate trainers are exactly that: Trainers. Most of them are extremely good at what they do, but they are not at the front lines. They didn%u2019t call 25 FSBO%u2019s or Expireds yesterday and get rejected over & over again. They didn%u2019t spend 3 hours on the phone with a mortgage company working on a short sale, only to be told to call back next week. When I%u2019m not teaching, I%u2019m on the front lines, doing what real estate agents do. How can you relate, really relate to other agents, unless you are one. If I can experience the same problem they%u2019re having, then I%u2019m more likely to create a solution that will work for them. Students relate to this course and my coaching methods because they appreciate the fact that they are understood, daily, fully, and based on current events%u201D --Dave Dettmann
REAL ESTATE AGENTS EDGE is a new real estate training organization, with dynamic methods and ideas, yet it is seated in age-old & proven philosophies. When we courageously choose to give of ourselves freely, then freely shall we receive. To this end, we have adopted the phrase %u201CWe Gain Through Giving%u201D as our THEME. The wisdom in this short phrase is the basis of everything REAL ESTATE AGENTS EDGE stands for. Agents who go out looking just for what they can get from others are obviously not interested in building a "customer for life" relationship, and therefore will never reach their full potential in this business. The best way to find business is to have the client or customer seek YOU out, and when you give of yourself, the customer will find you, because you%u2019re the person they WANT to do business with.
---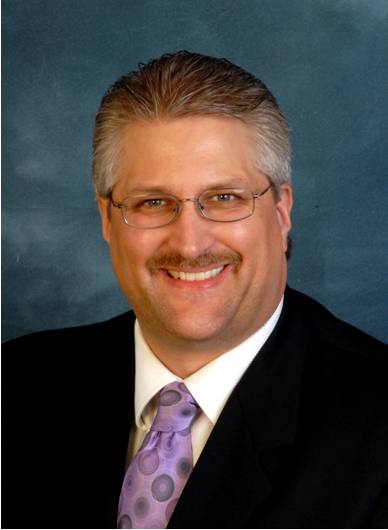 Dave Dettmann is the creator, author, owner, president and CEO of REAL ESTATE AGENTS EDGE. Dave is a speaker, trainer, mentor, coach and consultant. He has taught agents from every major real estate franchise in the U.S., including Coldwell Banker, Century 21, ReMax, ERA, Keller-Williams, Realty Executives & Sellstate, just to name a few. Independent companies are to numerous to list, but they include Baird & Warner and Carol Jones Realtors. Dave is "The Expert" in the field of real estate sales. %u201CI teach real estate agents how to sell 100 homes a year%u201D, and he continues to year after year. Dave is a licensed, active real estate agent in 2 states, and is regularly involved in the daily activities of listing and selling homes for clients & customers. He feels that this %u201CHands-on%u201D approach makes him a better speaker, and allows him to gain a closer connection to his audience.
Dave is a 1979 graduate of Wausau east high school, Wausau, WI; He graduated from Milwaukee area technical college in 1980 as a Horologist. (A horologist is a certified clockmaker & repairman). Graduate of north central technical institute's real estate course in 1987. Graduate, Realtors Institute 1990; %u201CSweathogs%u201D graduate, 1997 & 1998; Graduate, Speakers Academy-Tampa 2003; National multi-million dollar top producer 1998 %u2013 2005; Average 78 listings/year 1999-2005; 5 million/year in sales 2000-2005; Two-time recipient MSA 5-50 award, and over 30 other awards for sales, and was a 5-50 panel speaker at a realtors' convention in Las Vegas, 2002.
Dave Dettmann has taught, coached & mentored agents coast-to-coast, and is one of the most sought after experts in the world of real estate sales. His philosophy of %u201CWe Gain through Giving%u201D is the cornerstone. He believes that: %u201C%u2026everything you ever want in life is just waiting for you. You just have to take the road less traveled in order to find it. That road is to let go of what you want, and to listen to what other people want, and then deliver it. When you solve a customers problem for them, it has the same effect as pulling the thorn from the lions paw, and this will always create a customer for life%u201D.
---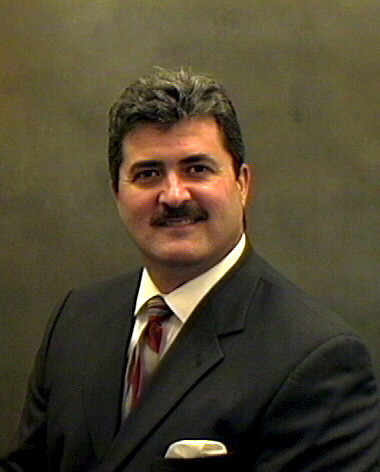 Tom Saveri is the co-author and #1 consultant on the design & development of REAL ESTATE AGENTS EDGE. Tom has written several training programs, and has a long list of credentials. Tom has spent several years in real estate training, and he also wrote the %u201CNew Agent Success Path%u201D for RealNet Learning Services. Tom was a %u201CSweathogs%u201D trainer for several years, and has done work for several large real estate firms.
Tom's Life Story
I was born and raised in Pennsylvania, the youngest of four kids. We grew up outside of Nazareth, PA, a town founded by the Moravians in 1740, and famous for three things: as the hometown of Mario & Michael Andretti, as the center of some of the nation%u2019s most prolific limestone and cement companies, and as the site of the original Martin Guitar Company. When I graduated from Nazareth High School in 1975, I%u2019d played football for four years and ran track for one. I lived most of my life within a few miles of Nazareth until I moved to Tioga County in 1997.
My dad and step-mother owned and ran a lady%u2019s garment factory business, J. Saveri Sportswear, and I started my full-time working life on the factory floor as soon as I graduated high school. Nearly 125 people worked there.

My parents taught all of their children a strong work ethic, and I am eternally grateful. I started going to the mill with my father from the time I was four years old. I sometimes joke that I started mowing grass at the factory at 13 years old and was soon promoted to sweeping floors. Not long after starting to work full-time for my father, I began to take on more managerial responsibilities, learning about issues like personnel management, work flow, and motivation.

My wife, Theodora, and I met as children, worked together, and we were married in 1977%u2014thirty years ago. We have no children.
By 1986 things took a bad turn. The family business couldn%u2019t compete with foreign competition, so my father shut the factory down, throwing him, my step-mother, my wife, and me out of work. My father had done well enough to retire, but I was just 27. Although I had grown up around the garment industry, my wife and I were forced into new careers.

Thankfully, while working in the factory I had pursued and received both a real estate license and an auctioneer%u2019s license. With the factory shut down, it seemed natural to go into the real estate industry, and I went to work for a large, regional, privately owned real estate brokerage in the Lehigh Valley. Since that day, I have been involved in the real estate industry in some way, selling, managing offices, and training realtors.
During this time, I saw my home town growing due to a new four-lane highway, much like towns in Tioga County will be growing with the new highway in place. Big box stores and strip malls grew up around the new highway, property values and taxes soared, and crime began to be an issue. We jokingly used to call my town %u201CMayberry,%u201D a homey, one stoplight town. Just after we moved to get away from the new sprawl they had there, they had their first carjacking.

In 1995 my wife and I bought a place in Lawrence Township and not long after that, frustrated with the pace and demands, we moved there permanently. I enrolled at Mansfield University in the fall of 1997 studying Biology/Environmental Science, and changed in 1998 to English Literature with a minor in Creative Writing and a lot coursework in Communication as well.

After graduating from MU with high honors in 2000, I went back into real estate and was soon recruited by a long-established national real estate training organization owned by RealNet Learning Services out of McLean VA. For about four years, I taught their flagship sales training program all over the country. Then in 2004, I authored a course for them called %u201CThe New Agent Success Plan%u201D which was contracted by the Massachusetts Association of Realtors. In late 2004 I was hired by the Scott-White Real Estate Institute in Bethlehem PA where I quickly became Assistant Director, writing and teaching licensing and broker courses. As time went on, though, my father, with whom I remained close, was diagnosed with dementia/Alzheimer%u2019s. My dad needed our help, so I quit commuting down state and moved my father in with us in Lawrence Township. I now work with The Real Estaters of Mansfield and teach the real estate licensing courses for Mansfield University.

My wife, my 82 year old father, and I love living in Lawrence Township with our dogs, Rex, Brutus, and Luger .
You can learn more about Tom at: www.TomSaveri.com