BECOME A TRAINER
Do you think you have what it takes to become a REAL ESTATE AGENTS EDGE trainer? Let's find out! We are currently recruiting trainers to take our 8-Week Success Plan National. Since we are a new company, almost all territories are currently open, so this is truly a "Ground Floor" opportunity. If you have little or no speaking or training experience, but have a "Burning Desire" to become a public speaker, contact us, and we will start a process to determine if you have what it takes. Experience is not necessary. "Character" is more important than ability. If you are currently an experienced speaker or trainer, and would like to supplement your income, or take your career to the next level, contact us and we will explain what's involved in the interview process.
Our business model is very unique. It was intentionally designed so that our trainers will be able to work part-time or full time, so they have the option to keep their current jobs. If trainers simply want to supplement their current income, than REAL ESTATE AGENTS EDGE is the perfect way to do that. If speakers or trainers wants to take their career to new heights, truly unlocking their potential, then REAL ESTATE AGENTS EDGE is ABSOLUTELY the venue for them. We will personally coach you on how to reach any level you wish. After all, your success is our success!
Our compensation model is also very unique. We won't get into the details here, as a complete explanation will be given to you during your first interview. I will tell you this: Our trainers will ALWAYS make more money than the owners of REAL ESTATE AGENTS EDGE. This is by design. We believe that satisfied trainers make for a happy company. And if you have a happy company, then the growth potential is limitless!
If you would like to be considered for a position as one of our trainers, contact me via e-mail at: mailto:dave@realestateagentsedge.com , Please include the following in your e-mail:
*Full Name
*Present Company / Industry Specialization
*City & State where you live
*E-mail address
*Daytime phone number and best time to reach you
You can also call me direct at:
(239) 728-4016
I look forward to hearing from you!
Warmest regards, Dave Dettmann
---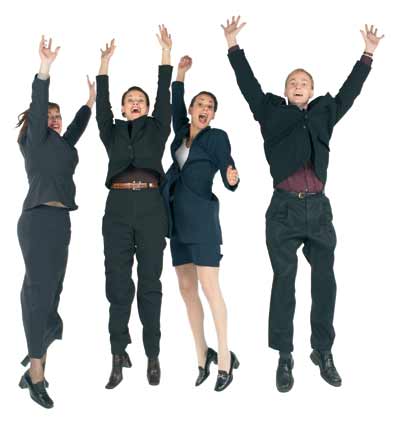 MEET OUR TRAINERS
This section is reserved for the very special people that we hand select to present & teach REAL ESTATE AGENTS EDGE – The 8 week success plan. Our trainers will be of the highest caliber, and will all be professional speakers in their own right. We are currently considering several candidates, and once they are approved for acceptance, you will see their picture & bio here, as well as a short audio clip from each one.
Please be patient. We don't expect to be posting anyone until sometime between the 4th Quarter of 2007 thru the 1st Quarter of 2008. The standards we set to become a trainer are very stringent, any very few will meet the final criteria to become one of our trainers. This is necessary so that our corporate clients and future REAL ESTATE AGENTS EDGE agents can rest assured that they will be in great hands.
---
BOOK a SPEAKER
Looking for a Speaker? You're in for a treat! As we build our speaker base, we will not be hiring "Cookie-cutter" style speakers: everyday style teachers who
deliver speeches in a predictable format ("…as you turn to page 53 of your manuel, you will see…") Y-Y-Y-YUUUUCCCCHHHH! I hate that! Do you remember your favorite teacher in school? Why were they your favorite? Because you had FUN in their class! Did you get good grades in that class? Of course you did! Did you retain the knowledge better? Of course you did! That is the basis I use as I look for trainers to hire. It's not just their ability to deliver information, but how they deliver it! The speakers we've been interviewing all come from very different backgrounds, with very different delivery styles, and an even wider range of topics they have spoken on. They are each professionals in their own right, but most importantly they are all FUN!
What's unique about us is you will be able to hear the speaker before you ever meet them! That's right! My dream has always been to have audio links on our website with speaker "shorts" you can listen to, to help you decide if this is the delivery style you are looking for. As you see speakers pictures & bios appear over the next few months, you will see an audio link under their picture so you can actually listen to them. Why would you ever hire someone you've never heard? The truth is, you wouldn't. Now Dave Dettmann & REAL ESTATE AGENTS EDGE has corrected that problem.
We invite you to explore all the sound bites on this website. Then, when you're convinced we might fill the need for you event, contact us at info@realestateagentsedge.com , and we'll discuss your needs, and what R.E.A.E.'s speakers can do to fill them!