Products & Systems Events & Calendars Coaching, Consulting & Mentoring
Free Tools & Dialogues Free Workshop Money-Making Quick Tips
Agents Only EDGE-ecation TECH-EDGE Mighty Mouse Course
REAL ESTATE AGENTS EDGE is an 8 week course designed to give real estate agents the tools, technology, techniques and dialogues they need to compete at a higher lever in today's rapidly changing real estate market.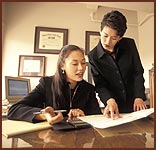 Each session is a complete, separate program filled with new material, and these programs are taught 1 day a week for 8 weeks in a row. Each program is a "Building Block", designed to rapidly and systematically take the participating agents career to the next level by the end of the course.
Each program is a full day in length, running 6 – 7 hours. The programs are taught classroom style, with several break-outs for roll playing and personal one-on-one coaching from the trainer.
Incorporated into the REAE system is our special approach to mentoring. Dave Dettmann created the "Partners Plus Mentor System", a unique way of raising an agent's productivity simply be changing the agent's mental & physical surroundings. The secret behind it is the special way agents are assembled into "Mentor Groups".
"We take a look at every individual in the class, their abilities and backgrounds, and using my system we partner them up together in such a way that their individual productivity increases merely by the company that they keep. We couple this with what they learn in class, and the productivity goes through the roof. It's a lot of fun to watch".
-Dave Dettmann
The program teaches a lot of things, but the main thing students learn is accountability, not only to their company but also to themselves.
"There are a lot of coaching options available to realtors today, and they range from good to excellent. One thing they all have in common is that every coach is different, because they each have a different philosophy about coaching. Naturally, I think mine is the best. Why? Because it's the simplest. My philosophy is based on a question: What do you think would be the greatest coaching technique? Answer: It would be the one where the coach teaches you how to coach yourself. That's what we do."
This "teach a man to fish…" philosophy has been hugely successful when applied to real estate agents. Not only does it raise productivity, it also gives agents everything they need for longevity in the real estate business. Another "side effect" is agent retention.
"Many of the agents I know who have applied this belief to their personal business model stopped jumping offices because they became prosperous, content and happy with their current office."
Still another dimension to REAE is our technology segment, named the "Tech-Edge Mighty Mouse Course". This idea has really struck a chord with the agents who have seen it, and many of them call it their favorite part of the individual programs. "The basis for the idea is credited to a good friend of mine, and a legend in the speaking business: Ed Escobar. He had the idea of ending each class he taught with a different 'Tech-Tip', and it worked well. My idea was to take this and create an entire technology course, going in-depth into new programs and ideas on the technology front that would help the real estate agent secure more deals, and look sharp doing it. I decided to embed it in REAE as a "course within a course", something that would always be changing and updated to keep up with the times and what realtors need to help them compete at a higher level."
The "Tech-Edge Mighty Mouse Course" is exclusive to "REAL ESTATE AGENTS EDGE", and is only available to agents who enroll in the course.
Another important part of REAE is our trademark "FSBO/EXPIRED EDGE-GENDA", a time tested & true method for ALWAYS getting in the door of a for sale by owner or expired, and walking out with the listing…..if the agent wants it. "Using my EDGE-GENDA TECHNIQUE, you'll never again take a listing that you don't want; because you'll always be able to take ANY listing that you want."
The EDGE-GENDA is only part of it. Agents will also learn how to use this technique on all "Standard" listing appointments, as well as builders and contractors.
"New homes are a HUGE untapped resource in most agents markets. Did you know that MOST builders would be happy to use a realtor? Using my "EDGE-GENDA for BUILDERS", you increase your odds of getting a NEW HOME listing by 90%!"
-Dave Dettmann
Finally, the 'Back-Bone' of the course is the trade-marked "AGENTS EDGE LISTING PRESENTATION". Have you ever walked into a listing appointment that you REALLY wanted, only to lose it to another agent or company? For this very reason, Dave Dettmann has spent over 8 years developing, updating, adding to and refining the perfect listing presentation.
"Have you ever heard the phrase: it's all in the delivery? It's true. Most of the time you get passed-up on in favor of someone else for a job, any job, is because you didn't deliver well. The way the client perceives you has everything to do with getting hired. Forget about how "good" you are. Have you ever lost a listing when you knew you were better than the other agent? Did this burn your butt? You bet it did! Why did they pick them instead of you? Because they had a better delivery. How good you are has nothing to do with sales, and we just proved that if you said 'yes' to that last question. That's exactly why I designed the "AGENTS EDGE LISTING PRESENTATION".
-Dave Dettmann
The COMPLETE "AGENTS EDGE LISTING PRESENTATION" is included in the course, along with in depth step-by-step consultation on how to use it. If you apply even just a portion of this, combined with everything else we teach in the course, you should NEVER lose another listing to the competition!
Some BOLD promises our course makes:
*You Will Learn How to Earn 100K - 300K a Year Working as little as 3 Days a Week!
*You Will Learn How to Generate Business at Will –Anytime You Want!
*You Will Learn How to Book 3 – 5 Listing Appointments a Week!
*You Will Learn How to Look, Dress & Sound Like a TRUE PROFESSIONAL!
*You Will Learn How to Produce 4 – 40 Transactions in as little as 8 WEEKS!
*You Will Learn How to NEVER Lose Another Listing to the Competition!
*You Will Learn How to Close EVERY Buyer You Show a House to!
*You Will Learn How to NEVER Work Weekends & Take 1 Month Off a Year!
*You Will Learn How to Have Balance in Your personal & Family Life!
Sound too good to be true? Ask Scott Alexander. He took 52 listings in 8 weeks! Ask Bill Tollard. He made 16 new referral contacts…….while laying in a hospital after a heart attack! Ask Jeff Marg. He's on track to break 6 million in sales this year………….and he's a pizza delivery man!
REAL ESTATE AGENTS EDGE – The 8 WEEK SUCCESS PLAN is truly for everyone who want to do more than succeed at real estate, it' s for those who want to EXCEED!
"There's no success like excess" --Mick Jagger
---

PRODUCTS & SYSTEMS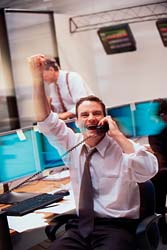 Several products are under development, not the least of which is Dave Dettmann's book: "The Good, The Bad & The Ugly Truth about Real Estate Sales"
Other products under development include:
The Complete FSBO: Everything you need to know to get past "No"

Ex-Husbands, Ex-Wives & Ex-Pireds: How to get past all 3

From Concrete to Closing: How to List & Sell New Construction

The Referral Next Door: Why, Where & When Wealth is waiting for You

Turn Up The Heat: Why, When & How to get to the next level
---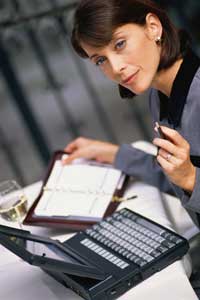 Several "Beta-Testing" events are under negotiation, and will be announced soon. If you would like to find out if your broker or company qualifies for a full, complete Beta-Test with special pricing, contact Dave Dettmann at:
dave@realestateagentsedge.com Or: (239) 728-4016

[back to top]
---

COACHING, CONSULTING & MENTORING
An integral part of REAL ESTATE AGENTS EDGE is our coaching, consulting & mentoring segments of the program. People often confuse these 3 titles, thinking they are all the same thing. NOT SO! Whereas they are all closely knit together, here is the breakdown according to Webster:
A TEACHER is one who instructs

A COACH is one who motivates

A CONSULTANT is one who give expert advice
Wouldn't you agree that the ultimate advisor would be someone who could do all 3? That's what we do! Through our "PARTNERS PLUS MENTOR SYSTEM", we take training to the next level! "Partner Plus" gives the real estate agent everything they want and need: How to learn what they need in an entertaining environment which motivates them to achieve their goals!
REAL ESTATE AGENTS EDGE agents graduate not only knowing how to coach themselves, but also knowing how to tap into that motivational 'fire' they need to do it for years to come!

[back to top]
---

FREE TOOLS & DIALOGUES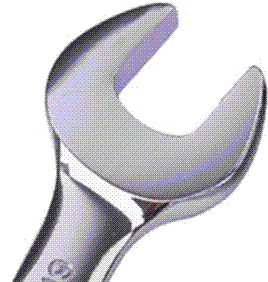 Watch this page! We will be posting SEVERAL free tools & dialogues for your everyday use during the upcoming months. If you want IMMEDIATE HELP with a real estate sales problem, and need EXPERT ADVICE, e-mail us at info@realestateagentsedge.com , and we will answer you within 24 hours, guaranteed! Also, watch this page for a specific "Problem/Answer" form, designed to speed an answer to you more quickly.
---
UNDER CONSTRUCTION: Your problems are important to us. Please submit your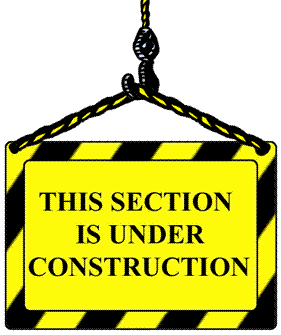 problem using the "Problem/Answer" form (coming soon-until then see below). In addition to helping you within 24 hours, we will also use your problem to develop a catalogue of problems which are troubling today's real estate agents. When we have enough data, we will launch the free workshop, which is currently intended to be a 31 step approach to success, taking you through every day of every month, complete with a mentor directory and personal agent library resource suggestion to help you get where you want to go quicker. WE NEED YOUR PROBLEMS & SUGGESTIONS!!! Send them to: info@realestateagentsedge.com
---
I can't tell you how tempted I was to type in the words "TAKE REAL ESTATE AGENTS EDGE", and leave it at that. I do however live by the creed I teach which is "We Gain through Giving". So watch this p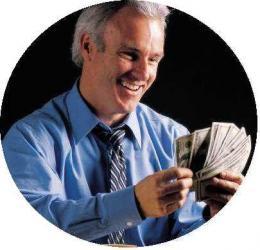 age closely, as I'll be adding several things here soon. My first tip though is simple: OPEN A "SECRET" BANK ACCOUNT. By 'Secret', I mean one that even you yourself forget is there. Put $50.00 in it. Than every month, put another $50.00 in. LEAVE IT ALONE! JUST LET IT GROW! I'll tell you what to do with it in the future. For now, just do that, and watch for more tips coming soon!
(p.s., make it a money-market account as opposed to a regular savings account).
---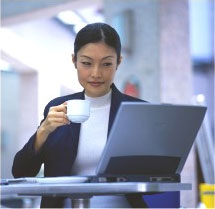 This section is reserved for students of REAL ESTATE AGENTS EDGE. It re-caps program topics, technology links and includes "Special" information only accessible to our students.
Please enter your program number and press ENTER to gain access:____
---
Technology is always changing, usually at an alarming rate. For this reason, I created the TECH-EDGE course. It is a "Course-Within-A-Course" which not only shows real estate agents new technologies that will help them sell more real estate, but also shows the agents h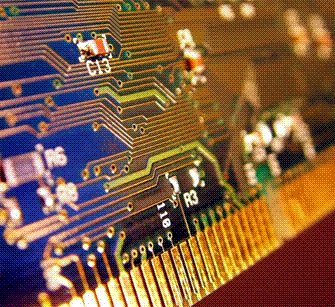 ow to use the technology to maximize production. It's a course for all ages & levels of tech-understanding. I have often told agents that I teach on a 1st grade level, because I learned that way. I do the same thing with our TECH-EDGE course, so no matter whom you are; you will learn how to use what we teach successfully and easily.
Because technology is always changing, our course will always be changing. It is a matter of fact that if you take our course this year and then again next year, you will learn an entire new line of tech & other related items. This is by design, because I don't ever want this course to get old and out-dated the way some of those courses popular in the 1980's did. In today's market, if you're not growing, you're dying. That's why we pledge to you that this course will be ever growing & changing.
Every program of REAL ESTATE AGENTS EDGE will have a TECH-EDGE mini-program included, and will often visit several different new technologies available. You'll never know what you'll learn, and that's half the fun!