OWNERS, PRESIDENTS, CEO'S, BROKERS & MANAGERS: What are you going to do this year to improve productivity for you & your company? Why not consider REAL ESTATE AGENTS EDGE!?!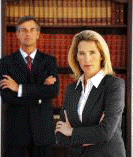 Imagine a spike in production that lasted for an entire quarter or longer! Now imagine an increase in production of 50% or more company-wide lasting for a year or more! Imagine doubling the size of your company without making a single phone call! Imagine agent retention doubling or tripling in just 1 year!
Now Imagine ALL of this at LITTLE or NO cost to you! Impossible? NO! Our program is delivered in 2 different formats:
1. As a cost per head to the agent, where the agent pays for everything, thus making the cost to the broker effectively "zero"
Or
2. A "Blanket" cost which allows the broker to put an unlimited number of agents into the program, effectively dropping the overall price per head dramatically
We also have a 3rd option which is only available for a limited amount of time: Beta-testing. During this testing period owners & brokers can bring REAL ESTATE AGENTS EDGE to their company at a ridiculously low price. Why? Because we need to compile data. See 'BETA-TESTING" on this site for more information.
Top 10 reasons to consider REAL ESTATE AGENTS EDGE for your company:
PRODUCTION: Many agents experience HUGE increases in production during the 8 week course. Some increases will be as high as 300%!
LASTING EFFECTS: Most of them don't experience the big "drop-off" in production that usually comes when a seminar ends. Instead, REAL ESTATE AGENTS EDGE agents sustain their production for several months, and sometimes years, at a much higher level than they had before class.
TOP AGENTS DO BETTER: Most agents in the upper 20% of their companies who take REAL ESTATE AGENTS EDGE make it to the "next level" and stay there.
NEWER AGENTS MATURE QUICKER: Newer agents who have only been in the business for a few months and take REAL ESTATE AGENTS EDGE find themselves on the 'fast track' to success. This saves owners & brokers time & money in several ways. Bottom line: The faster an agent becomes productive, the less money that agent costs the broker.
LOWER DESK FEES: How much does an agent cost a broker? If you've never figured it out, you should. The average agent can cost a broker $5,000 - $15,000 a year if they're not producing. 80% of the agents who take our course generally have the following increases in production: 60% of the agents will experience a growth factor of 35% to 65%, and 20% will have a gain in production of 100% to 300%! This means we will erase 80% of the broker's losses in desk fees.
AGENT RETENTION: What's more cost effective: Recruiting a new agent, or retaining an existing agent? Don't make the mistake many health clubs make. They are wrapped-up with going out and finding new members, when over 60% of their current members quit & go somewhere else every year. This doesn't make sense! If you are losing 10% of your agents annually to the competition, and you recruit 10% new every year, your company is not growing, it is stagnant. Our method is to keep from losing the agents you already are. Keeping a productive agent is less work & more cost effective than recruiting a new one. The best way to keep from losing an agent is to make them productive. Agents don't leave if they're productive. Yes, agents leave if they're unhappy, but 90% of those are unhappy because they're not making any money! You get them making money, and you'll keep them. It's that simple, and our system helps you do that.
RECRUITING: Most companies hate to recruit, or they're very bad at it. "Hey, are you talking about me" you might ask? Yes I am. You may say you love to recruit, and you're very good at it, but ask yourself: When is the last time you picked up the phone and called an agent at a competing office to come in for an interview? Ouch! OK, now how can you expect your agents to do what you're not doing? That's where we can help. The top 100 companies in the U.S. are excellent recruiters, and they have one thing in common: They do it regularly. Our trainers will meet with you & your staff, and start by showing you how to recruit without making a phone call. From there we will share several ideas on how to grow your company. The rest is up to you. Cost for this consultation? ZERO. It is part of the program, which we will lay out for you during our initial consultation.
INCREASED MARKET SHARE: As production skyrockets, so will your companies market share. With REAL ESTATE AGENTS EDGE, You are the captain of your own destiny. The number of agents you decide to put into the program will have a direct & immediate impact on your gaining more market share. Put a handful of agents in, and you'll experience a very small gain. Put a large number of agents in, and see large returns. You decide. How much of an impact do you want to have on your market this year?
TECHNOLOGY: Do you have certain systems already in place which the agents are using incorrectly, not enough, or not at all? We can help here too. We will work with your people to customize the course to include these systems & technologies so that the agents start using them they way you intended. Please bring these to our attention during the initial consultation, and we will make sure they are included in the course.
IMPROVED OFFICE ATMOSPHERE: If you look at any successful or failing real estate company, you will see one common factor: Office atmosphere. The atmosphere of a stagnant or failing company is completely different from one that is growing & successful. This is one of the areas that our course has its greatest impact. REAL ESTATE AGENTS EDGE graduates learn the positive effects of teamwork and camaraderie, and this carries over to the office. If your agents are getting along and having fun, it makes sense that this will affect the atmosphere in your office in a very positive way. That's one of our specialties. Its fun going to the office when there are REAL ESTATE AGENTS EDGE alumni working there!
YOU WILL BE HAPPY: Finally, and most important, OWNERS, PRESIDENTS, CEO's, BROKERS & MANAGERS will be happy. Simple math: If production is up, costs are down, recruiting is up, agents are happy and atmosphere is improved, what is there to complain about? NOTHING! REAL ESTATE AGENTS EDGE is designed to deliver on all of these promises. Contact us to set-up a FREE CONSULTATION, and to see if we can help give your office the EDGE!
---

BETA-TESTING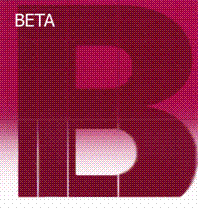 REAL ESTATE AGENTS EDGE is now running "Beta" tests of our course at various locations. When a product is first designed, it is tested on the public to obtain valuable data which allows the manufacturer to make adjustments & changes so as to make the product more useful & desirable. Essentially, the bugs are worked out and the product is "tweaked" so as to become a more viable asset to the public. These tests are run at huge discounts in the products cost, because in the long run, any money lost during testing will be regained ten-fold because the product is now better and more desirable.
REAL ESTATE AGENTS EDGE is beta-testing its 8-week success plan at incredible discounts off of the published price because we need data to tweak out any bugs, thus making the program run smoother.
If you or your broker would be interested in participating in a beta-test, please contact us to arrange a meeting. Beta-test pricing is not published. It is privately negotiated between owners & brokers of a company and REAL ESTATE AGENTS EDGE and is based on several factors. For a consultation and a quote, contact Dave at: dave@realestateagentsedge.com